Contact
Thank you for visiting Plan 4 Housing, where you can learn to create a housing plan for your community. We hope that you are able to use the resources on this site to create a plan, goals, or strategies that will improve your community's housing ecosystem.
If you have any suggestions, questions, or would like guidance on creating your community's housing plan, please feel free to contact: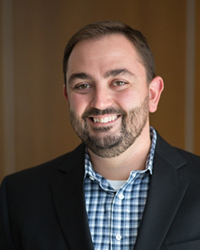 This website was created by the Southcentral Michigan Planning Council and the W.E. Upjohn Institute for Employment Research. While designed for use primarily in Branch, Calhoun, Kalamazoo, St. Joseph, Berrien, Cass, and Van Buren counties in southwestern Michigan, the lessons learned here can apply in many contexts and communities across the nation. Funding support was provided by the State of Michigan Regional Prosperity Initiative and the W.K. Kellogg Foundation. Website design by LKF Marketing.