Measure
Step 4: Raising the Roof
As projects are implemented, the housing ecosystem will change. It is important for stakeholders, partners, and residents to use data to measure how projects impact their community, identify which housing needs change over time, and adapt strategies if necessary.
Community members should be invited to share in celebrating and evaluating completed projects as this will create more development opportunities in the future.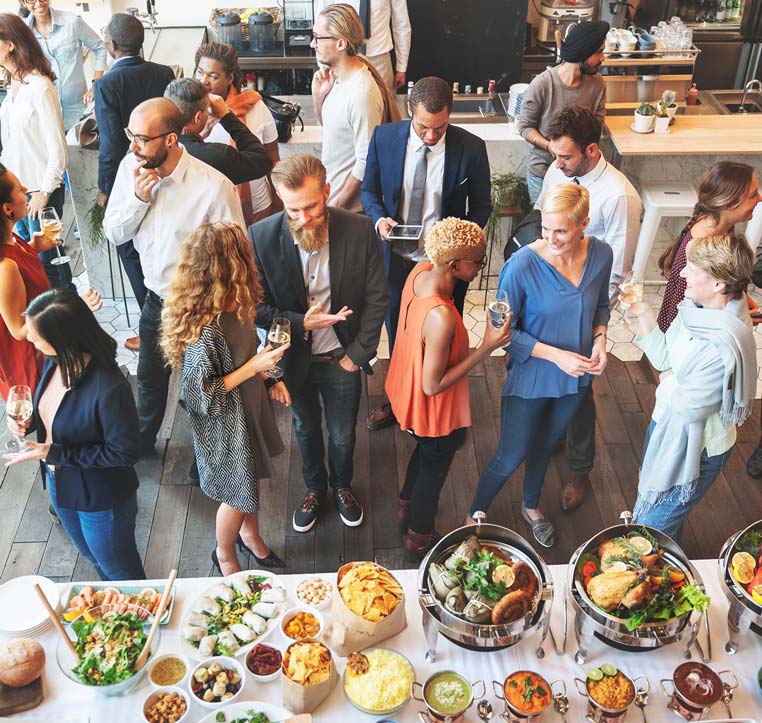 Action Steps
Every community's housing plan should measure the successes and challenges of implementing their strategies, projects, and partnerships. Throughout a project, all stakeholders should routinely evaluate their responsibilities and report any opportunities and challenges they encounter in meetings.
If partners discover that their implementation strategies are not producing the intended effects or have become outdated, then they should come together to adjust plans and identify new strategies. Though changing plans may be difficult, the ability to learn from mistakes, adapt plans, and set more resilient goals will actually benefit projects.
Prompt and clear communication among partners can alleviate anxieties that occur when changing the direction of a project, so leaders must ensure that all stakeholders understand how to continue contributing to the plan even after it changes.
As projects are accomplished, the community should celebrate successes and work together to generate dreams and ideas for the next phases of local housing development.
Celebrations can include anything from a shared pitch-in meal to a publicized media event, but they should accommodate the needs of everyone involved especially those of the local community.
Effective celebrations unite all stakeholders, are well promoted, and strengthen the bonds between people and places. Celebrations also set the direction for additional housing and community development projects by bringing people together to envision their shared future.
New project ideas are fostered as stakeholders share what they learned, and as community members provide their feedback. New initiatives can be supported by the regular meetings of housing stakeholders and the empowerment that results from one project can be used to catalyze the next.
Data & Metrics
Information on project impacts can come in many forms. Project partners should provide the bulk of data in terms of economic impacts, but community feedback is also critical data. Residents should be invited to provide input in planning, implementation, and evaluation phases of development projects.
Their qualitative feedback can be gathered at public meetings or through digital platforms such as websites and surveys. Celebrations and events are also good opportunities to gather feedback informally or through a short survey.
Surveys should evaluate projects based on the following attributes:
Adaptability and applicability to the local context.
Relationships built and maintained.
Communication effectiveness.
Long-term effects and opportunities created.
Impacts on local housing goals and priorities.
Ability to gain community support.
Timeframe
Measuring progress and data on impacts should be ongoing activities during project implementation. While regular updates are usually provided to project teams, community members and partners in the housing committee should receive periodic reports to ensure continued alignment and support.
Surveys are often distributed at public meetings during and after a project is being completed, but they are designed several weeks and months in advance.
Community celebrations are most meaningful if held within a few weeks or months of project completion. Stakeholders should begin planning for celebrations and these types of events at least 6 months before the projected completion date.